Driving a car on the road involves plenty of risks. Car owners need to drive with a high sense of safety and also install additional accessories on their vehicle. The car manufacturers usually provide you with only the basic safety accessories like ABS, airbags and seat-belts.
Therefore, it makes perfect sense to install additional accessories for the safety of your family. Many aftermarket accessories can make your driving convenient and safe on the road. This post shares some of the best accessories for the safety of passengers.
Reverse parking sensors
Car owners often find it difficult to see the objects behind while reversing their vehicle. The reverse parking sensors are installed on the rear bumper of a car to sense the objects, persons and obstacles behind the car. While the reverse parking sensors come standard on the high-end vehicles but if you have a budget car, you need to install them. You can also connect a reverse parking camera to see the rear view on the display on your dashboard.
Dash camera
The dash camera is also a type of safety accessory that enables you to make videos of your trips. The videos can be decisive in case of accidents and can be used as evidence for law enforcement and insurance. It can even help you to check whether you jumped a red light. Many companies make such cameras that can in easily installed on your vehicle to make the videos.
Read : Best Camping Safety Tips
Fire extinguisher
Although most cars are safe, the engine heat and external factors can cause a fire. Most car owners don't have a fire extinguisher in their vehicle. However, it is a life-saving accessory, and everyone should have it in their car. It is also useful for the external fires, or you can use it to help someone in case of a fire emergency.
Read : Skip Bins and Their Applications
Traction mats
Traction mats are useful for people who love off-roading.  When you go for off-roading, you often encounter potholes full of mud and water. Sometimes the tire of the vehicle gets stuck in the pit, and you are not able to get it out. The traction mats come handy in such situations. All you need is to put the mats under the wheels and accelerate, and your car will be out of the pit in no time.
Suspension lift kits
Off-roading offers you a lot of jerks and shocks for which you need to upgrade the suspension of your car. The standard suspension that comes in the 4WD vehicles is not enough for comfortable rides while off-roading. You need to install special suspension lift kits for off-roading that can absorb the shocks effectively. The 4wd suspension lift kits Toowoomba are the best to make your rides comfortable while off-roading. If you love to drive off the road, you must upgrade the suspension of your car for the comfort of your family.
Life Hammer
Sometimes, people get stuck in a situation or an accident when it becomes difficult to get out of the car. A life hammer is a specially designed tool that helps you to break the window glass to escape out of the car in case of an emergency. Some life hammers also come with an integrated seat belt cutter.
Fisheye convex mirrors
The body or the care creates some blind spots in the rear view mirrors due to which you cannot see the objects or vehicle approaching from behind. The fisheye convex mirror eliminates the blind spots and provides a broad rear view to the driver. They can help the driver drive the care more safely and precisely.
Car Emergency Kit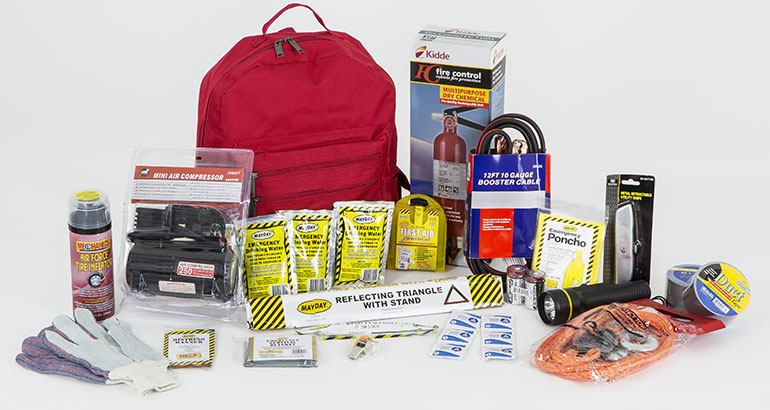 A car can encounter any problem while travelling especially on long trips. Therefore, it makes perfect sense to have an emergency kit to fix the common issues that people face while travelling. A car emergency kit consists of two fuses, jump cables, tire gauge, tow rope, gloves, flashlight, tire inflator pump, and some tools like pliers and screwdriver. These tools can help you fix common problems while travelling and help you to reach a service facility.
LED Auxiliary lamps
The high-end cars come with projector headlamps that offer clear visibility in most conditions. However, the budget cars and SUVs come with conventional lights that are not enough for areas with a lack of street lamps. The LED auxiliary lamps offer you clear visibility of any area in all conditions. You can get the auxiliary lamps from any store selling car accessories.
Final Words
These aftermarket car safety accessories are the best additions for your car. Spending some money on these accessories can help you to make your trips safer and comfortable. As you know about the benefits of these accessories, install them on your car before leaving for your next holiday or long route trip.